Glow Up: 6 Bronzer Tips and Tricks Every Makeup Enthusiast Should Know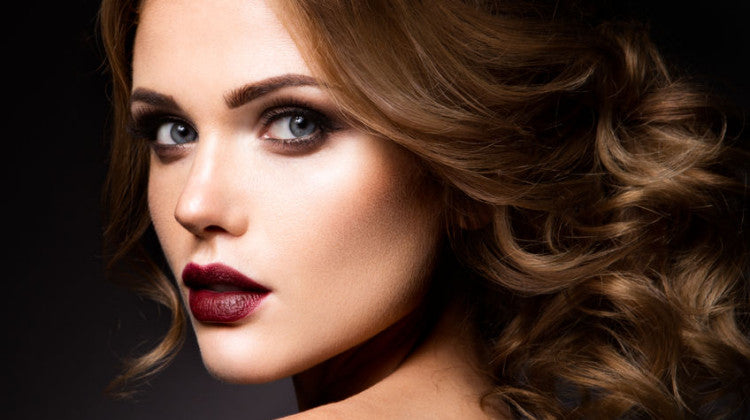 May 08 2019 By
The most important makeup product to use for a healthy glow is definitely a bronzer. After applying foundation, sweeping bronzer across your face will automatically bring your natural flush back. Also, if you want to better define your features, the strategic application of bronzer will do the trick.

However, choosing and using bronzers can be quite tricky. A lot of makeup fans commit the common mistake of purchasing and using the wrong shade. Not only that, where to actually apply the bronzer is also a lesson many still have to learn.

The three bronzing mistakes often committed are:
• Not using the bronzer with the right undertone
• Being too heavy-handed with the product
• Using bronzer as a contour powder
So, how exactly should you use a bronzer? Here are five tips and tricks to master.
1. Matte or shimmer? Both.
Most bronzers have a bit of shimmer to them but matte varieties are available as well. Do you need both? Not necessarily, but it's nice to have both. A bronzer with shimmer is perfect to use if you want to highlight your bone structure. Place it on your cheekbones and it will automatically lift your face. At the same time, it can provide that desirable sun-kissed glow.

Matte bronzers, meanwhile, are the better option for people with oily skin. They can bring back color to the face without drawing attention to skin issues like small bumps and enlarged pores. Also, such bronzers can double as a contour powder, particularly for people with fair skin.
2. Know the best shade for your skin tone.
If you are fair with a yellow undertone, a bronzer with a gold and brown undertone will enhance your natural skin color. However, if you have a cool undertone, bronzers with a hint of peach and pink are the best to use.

Now, if you have medium skin, you are lucky because most bronzers will look just fine on you. Just make sure that you just apply the right amount, otherwise, the bronzer will look muddy on your skin.

For those with deep or dark skin, make sure that there's a rich red or orange undertone to your bronzer. Otherwise, your skin will look ashy instead of glowy.


3. Make sure that your bronzer is made of finely milled powder.
This type of bronzer may be more expensive most of the time but it will apply and set on your skin like a dream. It is easier to build up and blend. So, if you are all set to purchase a quality bronzer, get one that's made of finely milled powder.
4. Use bigger and fluffier brushes for bronzers.
You need to blend your bronzer well and prevent a very concentrated application. Big and fluffy brushes will easily take care of this. Work in gradual strokes to slowly build up color, and then swirl the brush lightly to blend and beautifully feather out the edges for a more natural appearance.
5. Extend the bronzer to your temples, hairline, down your neck and decolletage.
You never want your bronzer to be too concentrated on your cheeks because it's just going to look unnatural. If you like the look of having spent time under the sun, work your bronzer up your temples and hairline lightly, and then down your neck and decolletage.

Again, for that natural glow that seems to come from within, apply the bronzer with a big, fluffy brush. Hold the brush more toward the end of the handle for a very light application. With bronzers, you always want to start off with just a subtle hint of color and build it up slowly. This application method will prevent the bronzer from looking blotchy.
6. Cream-based bronzer is best to use for long wear.
Cream-based makeup lasts so much longer but it can look a little greasy over time. So, when you use cream-based bronzer, set it still with a finishing powder. This will further lock the product in and take care of the shine which is due to natural facial oils.

You may be concerned about losing the intensity of the color, but you can easily regain the original intensity by sweeping a bit of powder bronzer on top of the cream-based one. And finally, set again with a setting spray.

Getting that amazing natural glow does not require a lot of work. It truly is just a matter of knowing the best techniques to use and applying them.

AUTHOR BIO

Toni Malt is the Middle East's leading international editorial makeup artist and the woman behind the highly anticipated Toni Malt Makeup Academy in the heart of Dubai, now training the next generation of key makeup artists. From minimalistic looks to freestyle artistic creations, Toni's creative work has been published in top international fashion magazines around the world including VOGUE, ELLE, L'Officiel, Marie Claire, Harper's BAZAAR, Grazia and Cosmopolitan.