5 Ways To Make Sure Your Skin Looks Beautiful For Your Wedding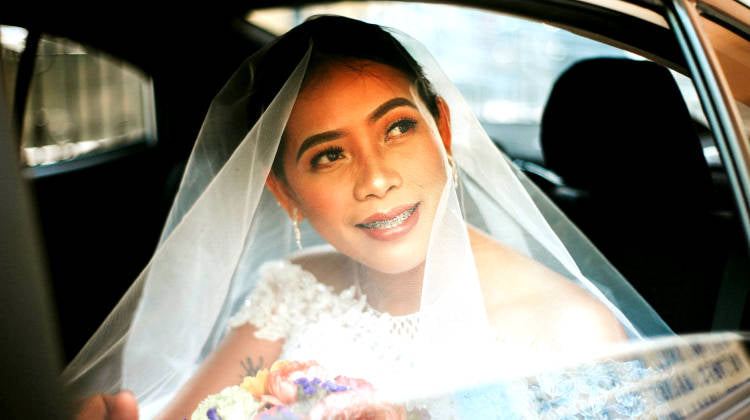 June 27 2020 By
With everything that goes into getting ready for your wedding, you don't want concerns about your skin being on the top of your mind. Wedding stress is real, and if you aren't careful that can lead to stress breakouts and irritated skin.

Read on for 5 easy tips that you can incorporate every day to make sure your skin has that dewy glow on your big day.
1. Stay well hydrated
This one almost seems too easy, but it really is that important. When your cells are hydrated from the inside they will be plumped up and give you that full bouncy look.

Additionally, proper hydration ensures that your body can easily and effortlessly flush out toxins and metabolites that can cause breakouts and skin issues.

Aim for a minimum of at least eight 8oz cups of water daily, but you can go a little over that if you really want to go for it.
2. Exercise regularly
Exercise isn't just for your muscles, it helps get everything flowing and improves the health of your skin too.

When you work up a sweat with cardiovascular exercise, the blood flow throughout your whole body gets better, and more oxygen and nutrients are able to make their way to the face.

Aim for 150 minutes of cardiovascular exercise a week, so at least 30 minutes 5 times a week.
3. Moisturize, moisturize, moisturize
This one is just as important as drinking enough water, and moisturizing daily will help lock in all that water in your skin cells by providing a barrier from all the drying elements like the sun, dry air, and wind.

Moisturize your face with a non-comedogenic oil-free moisturizer morning and night, right after washing your face to help lock in even more moisture.
4. Wear sunscreen
Damaging rays from the sun is the number 1 cause of signs of skin aging like fine lines and wrinkles, dryness, and damage.

Wearing at least an SPF 30 sunscreen every day under your normal makeup can help prevent unwanted skin damage from being out in the sun.
5. Get targeted help from high-quality products
Beautiful skin is all about the basics of eating well, exercising, wearing sunscreen, and drinking enough water.

But, for a little extra skin help look to high-quality skincare products with validated, gentle, and effective skin ingredients like soothing aloe vera and water boosting hyaluronic acid.

Or, if you have a targeted skin issue you want gone before the big day like acne, fine lines, or acne scars, look to more potent prescription skin care options from your doctor to help smooth fine lines, clear acne, and fade scars.
Conclusion
Having enviably beautiful skin is wedding day goals, and luckily, there are a few simple steps you can work in every day to make glowy skin a reality.

Hydrate, exercise, moisturize, wear sunscreen, and employ the help of soothing, anti-aging, or acne skincare products to make sure your big day is a great skin day.

AUTHOR BIO

Franco Colomba, is a Medical Content Writer at Strut Health (StrutYours.com) with a unique background in nutrition, innovative compounding products, supplements, and integrative medicine with a passion for helping patients live their best lives.