The Disturbing Effect Of Soda On Your Skin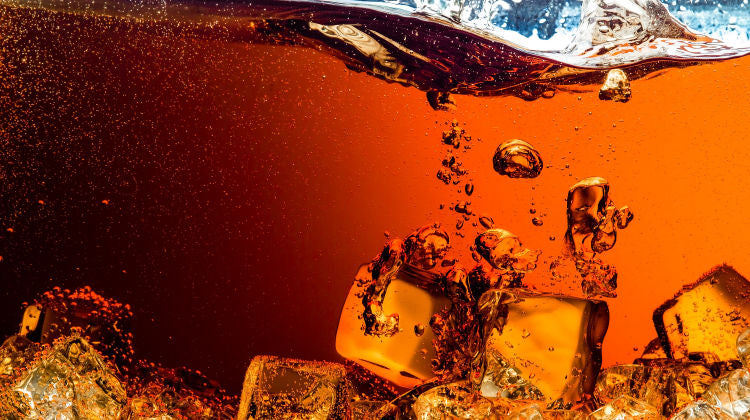 January 26 2015 By
We all want to look good as we get older, and for the majority of people, the signs of aging are most obvious on our face. Dermatologists remind us to wear sunscreen, keep sun exposure to a minimum and avoiding smoking, but what about slowing down premature aging from the inside? Recent studies say part of the answer may be cutting out soda.
It seems like every time we turn around, there is another study about the negative health effects of soft drinks, and recently attention has turned to the damage it can do to your skin.
In Colleen Cappon's What is soda doing to your skin, Dr. Steven Victor, dermatologist at Lenox Hill Hospital in New York City tells Foxnews.com that in more than 33 years of practice, he's experienced the effects of soda on his patient's skin first-hand.
"The biggest problem about soda is the crazy amount of sugar," Victor said. "The dangers of sugar to the body are not new, scientists have been studying it for years. When a patient consumes a lot of sugar, it shows in their skin."
Results from National Health and Nutrition Examination Survey conducted by the Centers for Disease Control and Prevention found the top source of added sugar in American's diet is beverages.
"I notice wrinkles, skin texture, oil content," he said. "When you see somebody who is having a lot of sugar, their skin doesn't look glowing or bright, it looks saggy and dull."
Victor said the major problem of consuming soda is the inflammatory effect it has on the body.
"Soda is a factor in the aging process of the skin because it causes the body to produce all kinds of inflammatory products," he said. "I compare it to Pac-Man, going around the body eating good tissue. Diet, and especially soda, greatly affects your skin."
Many dark colas contain advanced glycation end products, or AGEs. A recent study from the National Institutes of Health determined that AGEs react with proteins, lipids and nucleic acids in almost all skin cells, contributing to and potentially accelerating skin aging.
In addition to sugar and AGEs, the caffeine found in soda can dehydrate the skin, emphasizing the appearance of fine lines and wrinkles.
Plus, soda may cause certain skin conditions to become more problematic.
"If you are drinking a lot of soda, you are starting a whole inflammatory cascade in the body, so if you have a skin condition you are exaggerating it," Victor said. "Especially eczema, or very dry, itchy inflamed skin, and acne, specifically cystic acne."
The visible effects of soda on the skin can even be compared to those of smoking. The side effects of sugar on the skin, including dullness, dryness and the decrease in skin cell production, coincide with the effects of nicotine.
"Soda causes damage to the skin just like smoking," Victor said. "Just like sugar, nicotine causes inflammation. Whether you are drinking or smoking chemicals, it's hard on the body to fight them."
The good news? Victor said it's possible for the skin damage soda causes to be reversed.
"Cutting out sugary drinks and replacing them with water definitely produces a visible change in the health of the skin, in a very short amount of time," he said. "If you can reduce the amount of soda you drink, you will start looking better and your skin will look better."