6 Pro Makeup And Skin Care Tips For Older Woman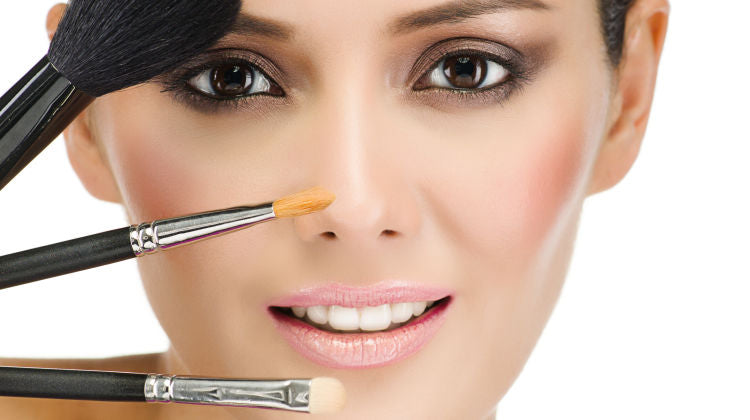 December 27 2017 By
Professional makeup and skin care tips for aging skin

1. Less is more when it comes to applying makeup as you age. Don't go overboard with makeup when you're older because it will only hide your true beauty instead of accentuating your features. Adding excessively heavy pigmented eye makeup can add years to your face and magnify crow's feet and fine lines. Choose neutral shades like browns, beiges, and earth tones.

2. Use primer, concealer, and foundation sparingly to hide imperfections. Opt for a shade of foundation that is close to your skin color. If needed, you can lightly dust foundation with a translucent powder to make your look last longer.

3. Line the top of your eyes with eyeliner but make sure it's not too thick as this can exaggerate age-related appearance. Heavy eyeliner, especially under the eye, will drag your features down and make your eyes look smaller and your overall look older. Gently smudge the eyeliner for a fuller look.

4. As you age your eyelashes may become sparser so always wear mascara to make lashes look thick and lush. Select a mascara with a good brush for easier application and make sure that all eyelashes are coated evenly. Dip the unopened tube of mascara in lukewarm water or warm it up by using a blow dryer for five seconds. After curling your eyelashes, apply the mascara evenly.

5. Dryness, wrinkles, and saggy skin are common issues that arise with age because the body slows production of collagen and elastin. For an instant face-lift, dab a light to medium shade of foundation on the full length of your cheekbone and gently blend. Use a cream-based makeup instead of powder to avoid a cakey look.

6. Moisturize your skin every day to keep your skin healthy. Smooth skin makes the makeup routine easier. A good moisturizer should multitask, not only to hydrate dry skin but also reduce the look of wrinkles, firm skin and even out skin tone.

Many cosmetic companies push multiple products from their skin care lines to achieve anti-aging benefits. But there's no need to buy dozens of formulations as well as spend so much time daily using a myriad of products. A simple routine works splendidly. The moisturizer you want is the multi-tasking Anavita Moisturizing Anti-Wrinkle Cream.

The Anavita cream is a multiple-use anti-aging cream that works well alone or under makeup. It serves as a moisturizer, anti-wrinkle cream, day cream and night cream. And the peptide formula is gentle on your skin and not oily.

It comes in an elegant silver jar that will look lovely on your vanity counter. The cream has many of the same active ingredients as the high-end department store brands. It is only $29.95 each and sold on the Anavita website.

Another aging mistake is using dark colored lipsticks. Older women tend to lose the definition in their lips, and dark lipsticks tend to make your lips look thin and less plump so choose light colored lipsticks for a more youthful appearance. Also add a thin layer of gloss to finish your look.

Lips also tend to become drier with age so use products that keep them hydrated. Moisturizing lipstick works well, and for really dry lips, use a lip balm under your lipstick.

Eyebrows also thin with age. Eyebrow fillers can make your eyebrows more natural looking and fuller. Try filling them in using eyebrow pencils or powdered eyebrow filler.

A healthy lifestyle will help keep your skin radiant. Drink plenty of water to keep your skin and body hydrated. Avoid junk food and unhealthy fats, oils and sugar. Keep a regular exercise routine and avoid destructive habits like smoking and excessive alcohol consumption.

Choose trusted beauty brands with clean ingredient lists free of sulfates, phthalates, parabens, and other controversial and potentially harmful components.

And a final word of wisdom. Keep a happy heart and smile often. There is nothing more beautiful than a heartfelt smile.